10.01.21 Principal's Corner
We had a full sport schedule this past week, and I thought I'd share a few pictures of the various events to provide a glimpse into what it means to have Eagle spirit.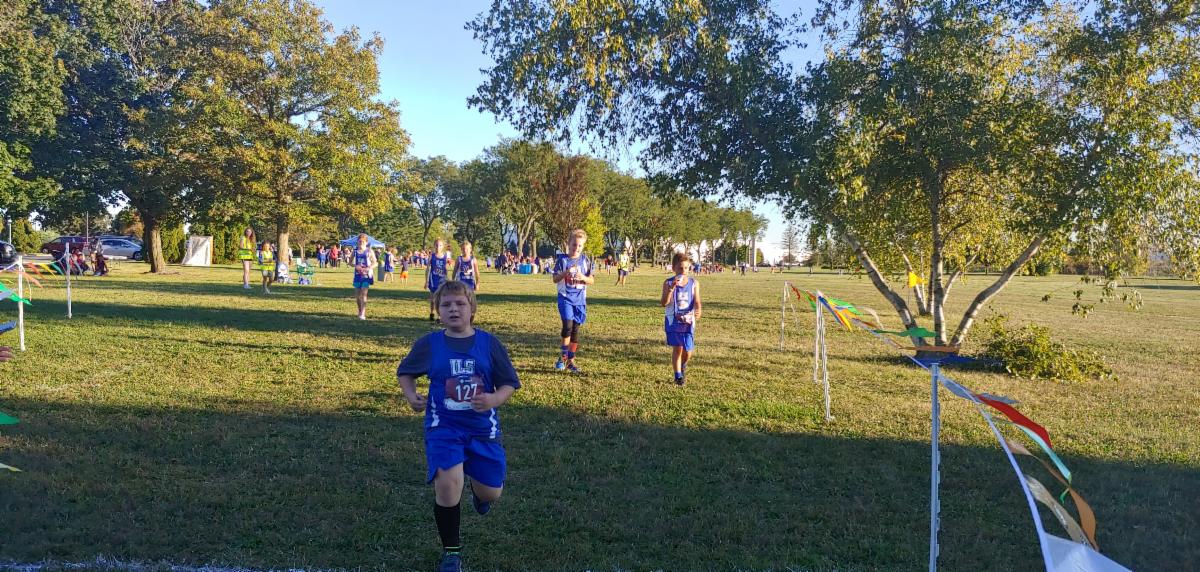 The first picture was taken at the cross country meet that we hosted on Tuesday. After finishing their race, teammates rallied around a friend still running on the course and cheered him to the finish line. It was an emotional moment for our athletes and parents alike, and it speaks to the friendships and character development that are fostered through the various sports activities offered at Immanuel.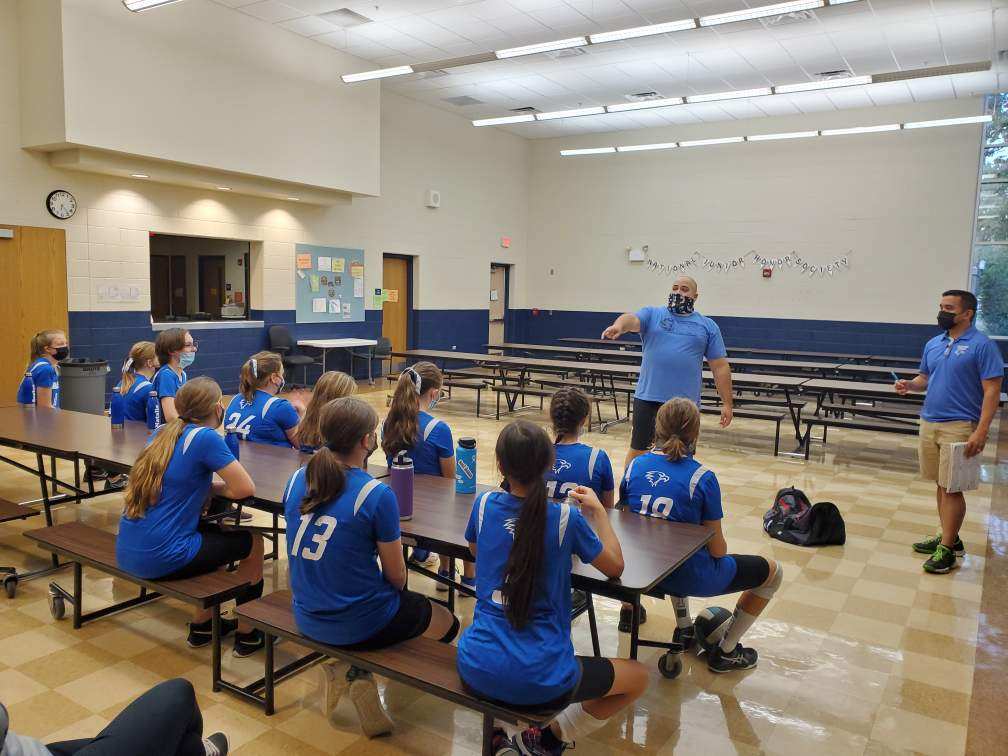 The second picture is of a team meeting with our varsity girls volleyball team had after their game yesterday. Immanuel is blessed to have very dedicated coaches who not only share their time and expertise in teaching skills and technique, but they also mentor our athletes and help to develop Christian character and sportsmanship.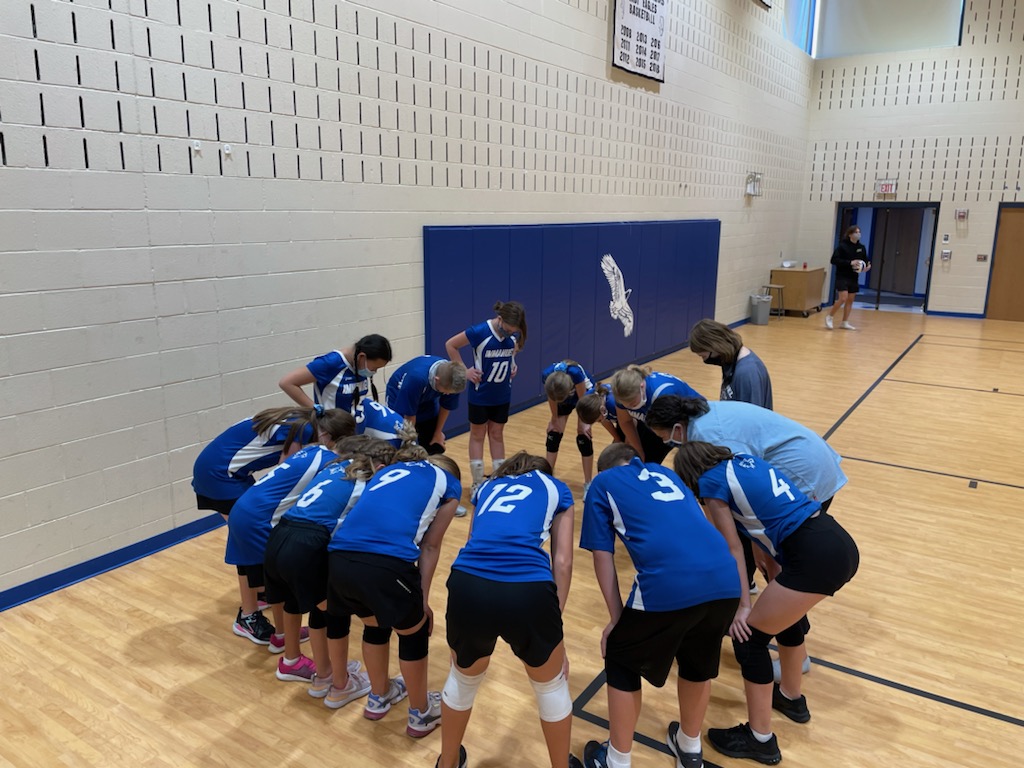 The third picture is was taken at the JV volley tournament that we hosted last weekend. What a blessing for our teammates to be able to pray together and ask God for His blessing and safety during throughout the tournament!
Our volleyball and cross country teams are doing very well so far. Both volleyball teams won both of their matches this week, and our JV team took third place in our tournament. Our 7th and 8th grade boys team won our cross country meet (shown in the last picture). One of our 8th grade girls placed 3rd individually, and one of our 8th grade boys placed 2nd individually. Still, the Christian sportsmanship, fellowship, mentoring, and team prayers are the best parts of Immanuel's sports program. Go Eagles!