05.20.2022 Principal's Corner
One of our favorite times of year: Egg Drop Day! Fourth Grade students work through the scientific process to use their STEM & Physics skills to design & implement a method to protect an egg from a 2-story drop.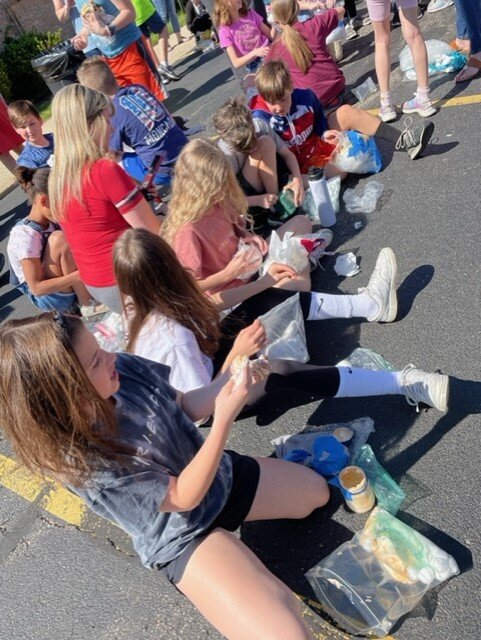 Mrs. Wert climbed in the cherry picker & up she went! No matter the outcome, learning & fun happened.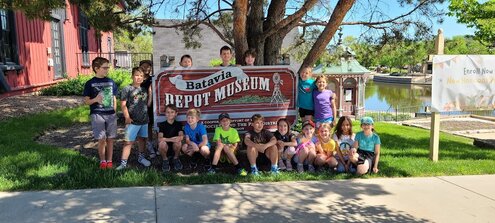 3rd Grade finished out their social studies unit in Batavia with a personal tour from Batavia's Mayor Schielke at the Depot Museum this week.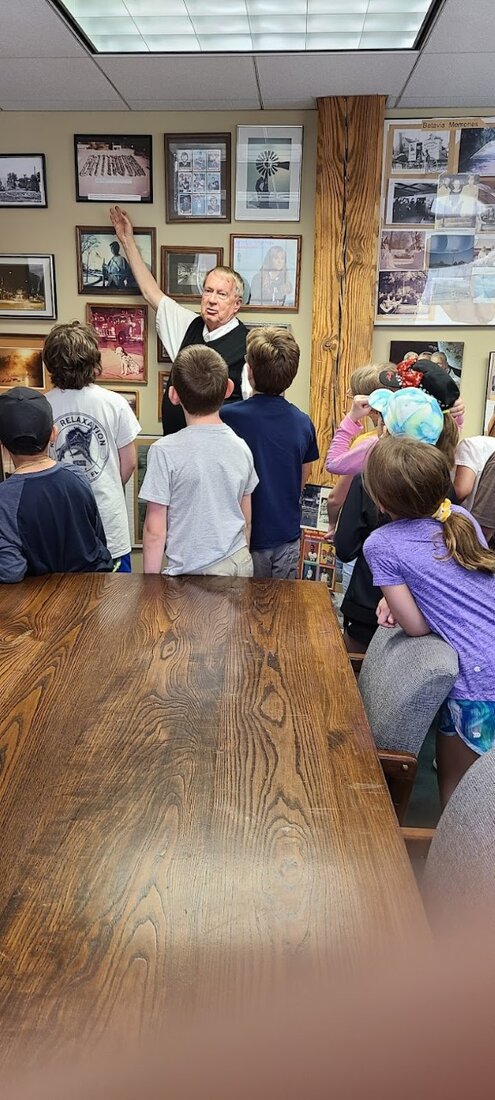 After Mayor Schielke visited their classroom last week, he said he'd love to come out for their field trip, too. Thank you, Mayor!
8th Grade continued their combined Literature/History unit with a trip to the Holocaust Museum this week. It was a very moving experience that brought the message home of why learning our history is important so that we do not repeat it. Thank you to our parent chaperones for both field trips.